Emmazing | Paintoy Emma
Apr 17, 2020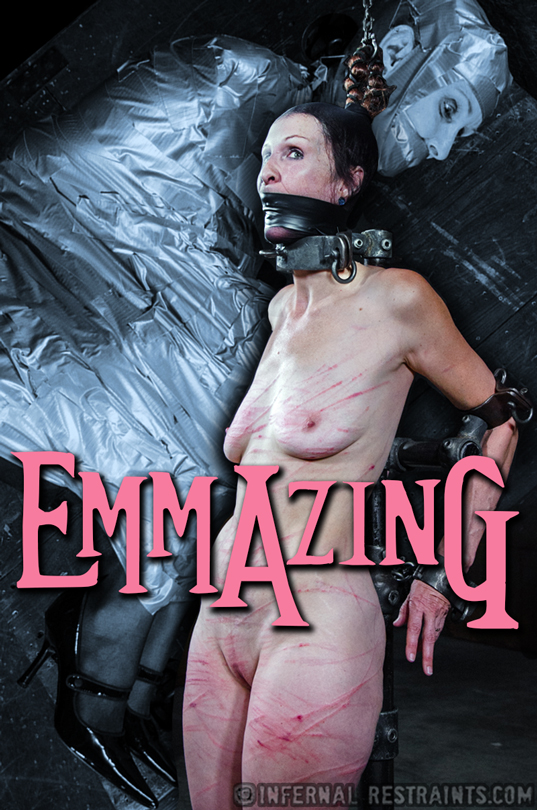 Emma anxiously awaits the ordeal before her. Maybe she's made a mistake, pissed off the wrong person, or maybe she was just in the wrong place at the wrong time.

The why and the how couldn't matter any less now. All that matters is that her sweet plea only arouses her captor and his cruelty is intensified by his arousal.

Her body is wracked with pain, but her physical suffer doesn't hold a candle to the emotional sting of being kept against her will. Being made to endure the unyielding torment for his twisted delight!
[Archive] Pain Guinea Pig | Paintoy Emma | London River
Oct 4, 2016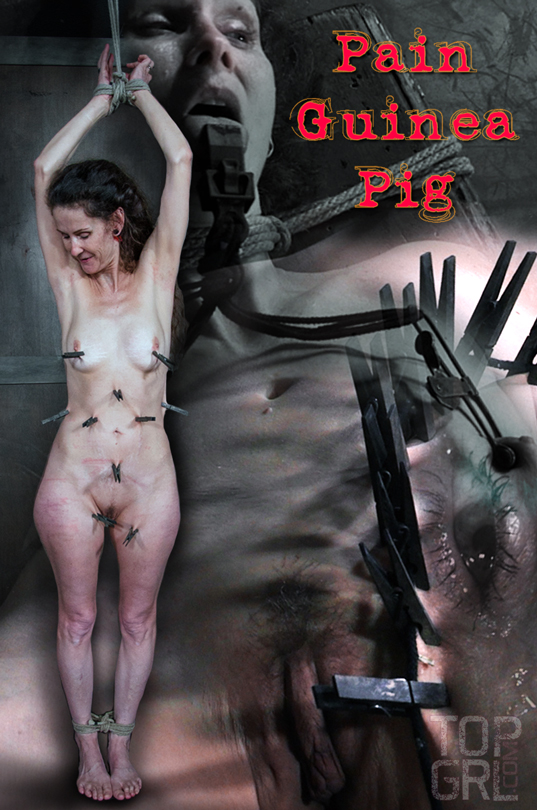 There's always been a lot of conflict between generations. Usually older women complain about younger women wearing too little or not having proper manners. Tonight, however, those rolls are reversed as London River teaches Paintoy Emma a lesson on manners. She has her in her dungeon, tied up and helpless in a skimpy tight dress. London cuts away the dress and frees Emma's body so that she can have easier access to it.

She ties Emma down to a box so she is bent backwards. London thinks it would be fun to use the zipper on her so she clips a line of clothespins all down her stomach and onto her pussy and connects them with a string. Then she adds a clamp on Emma's tongue just to add insult to injury and rips the chord and all the little clips off. Emma's body is bright red with the marks, but not as red as it turns after London turns her over and starts beating her ass. First she just uses the flogger, but then the cane comes out, and if Emma thinks that this is hard on her, she has no idea what awaits.

London decides she wants to play a game with Emma, or rather that she wants to turn Emma into her game board. She stands her up and clips clothespins all over the front and sides of her body. Then it's time for some target practice. London takes out her whip and sends lashes flying at each and every one of the clothespins, trying to hit them hard enough to knock them off one by one. The clips on Emma's nipples seem to lake the longest and hurt the worst, since the area is so soft and sensitive. But pain is all this little slut wants anyway, so London is going to teach her a sense of decency.
Pain Puppet Part 2 | Paintoy Emma


Jul 23, 2016


228 Images • 78:38 Min Video

Veteran Submissive Pain Tolerance Put to the Test

In the beginning of our live session with Paintoy Emma she made it clear that she thought it was going to take a lot to break her, so to start this installment we are going to put her in her place. We hobble her hands with tape and belt her arms and legs so that she is made to crawl around on her knees and elbows. Then we put an electric collar on her so that any time she isn't the perfect puppy we want her to be we can punish her with powerful shocks.

Now that she understands who is in control, it is time to find out just how tough our model is. Our crew had a bunch of ideas for different ways to test Emma's endurance, but we couldn't decide which would be the best. In the end, we decided to leave Emma's torment up to the luck of the draw.

Today we are going to play a card game with Emma. Each round one of the handlers will pick two cards from a deck. The first card will decide what kind of punishment she gets: caning, flogging, , or worst of all the cattle prod. The second card decides what part of her tender body will receive the punishment and how many times. If she is very very lucky she will pull the one card in the deck that will allow her to come. There is nothing like random stimulation to drive a person to complete sensory overload.


Pain Puppet Part 1 | Paintoy Emma


Jul 16, 2016


122 Images • 45:49 Min Video

Veteran Vixen Gets Taped Down and Interrogated

At the beginning of each of our live feeds we like to take a while to get to know our models by asking them a few questions. Once we get started questioning Paintoy Emma, though, we are having too much fun to stop. We have some very special ideas for how to make this process especially fun for us and especially rough on Emma. We are going to take our time interrogating this one.

We already have Emma tied down to a chair, so the next step is to bind her arms and legs all the way up with tape so she has no range of movement. This bondage still allows for too much freedom. Emma can still see and speak. O.T. wraps her head up in gauze and then puts a layer of tape over it to ensure that absolutely no light can make its way through the mask. Once she's completely bound, we go back to asking questions. We hook up electrodes to her pussy, nose, and nipples, and every time she gives an answer we don't like (shaking her right hand yes and her left hand no) we send a shock through her body.

One of the advantages of having an older model is that she's been around the block a few times. She's convinced she's seen and done enough that she's beyond anything we can do to her. She says that she thinks she might be "calloused". That sounds like a challenge and we are happy to accept. We are going to find what soft sensitive skin there is left and go to work on that.
Euphoria Entwined | Paintoy Emma
Jul 13, 2016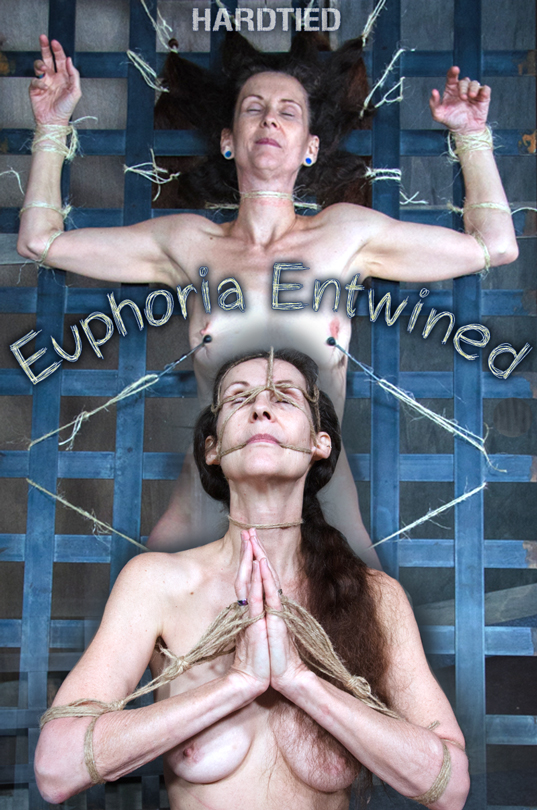 You would expect a girl that finds herself tied up in a strange room to be clawing at the walls, but Paintoy Emma knows that there is no way out of this dungeon. Her only option is to submit her body to whatever punishments her new owner has devised, and hope that she has enough willpower to send her mind elsewhere. Every new torment brings its own challenge, but after the first few strikes her eyes glaze over and her screams turn to moans as she enters deeps subspace.

O.T. won't have any of that, though. He needs Emma completely present if he's going to get the reactions he wants. He's going to go through his arsenal, pulling out toy after toy until he finds something that scares her enough to make her beg for mercy and pledge her cooperation and obedience.

O.T. ties Emma's hands to her feet so that she is made to stand on her tip toes, then takes a cane to the backs of her calves. He takes his whip and uses it to color her body in red with lash marks. He ties her in all different positions, and through all of it she manages to keep her mind in some other place. But as soon as the cattle prod comes out Emma is on the floor squirming around and begging for mercy. And now that he has broken her will the true slave training can begin.